OAT Quantitative Reasoning Tutors in Princeton, NJ
Results 1 - 8 of 8
Sarah Brooke V.
Private OAT Quantitative Reasoning tutor in Edison, NJ
University Tutor
5
Sarah Brooke V.
Education
New York University - B.F.A., Drama
Experience
I take the job very seriously, but I also want my students to feel like their education is enjoyable ! Not only does this approach help students with basic academic subjects and reading comprehension, this focus on entertaining in learning also helps them with standardized...
Education
Faculty, Princeton international school of Mathematics and Science Princeton NJ 08540 Adjunct Profesornofmphysics Marymount...
Experience
For leisure use, I have developed my own incredibly fun and successful SAT course and math and physics courses . I have developed a successful strategy for conquering the SAT and SAT subject(s) tests, and the AP Physics and AP Calculus tests . PSAT Mathematics,...
Education
1. Bachelor of Technology in Electronics and Communication Engineering 2. Master of Science in Computer Science
Experience
Helped kids increase their SAT score by more than 250 points from their initial performance. SAT Subject Test in Mathematics Level 1, Physical Chemistry, Physics, Pre-Algebra, Pre-Calculus, Programming, PSAT Mathematics, SAT, SAT Critical Reading, SAT Math, SAT Mathematics,...
Education
I am a Rutgers College of Nursing alumni with a BSN. I double majored in nursing/psychology and graduated Cum Laude in May 2011. I have...
Experience
I have taught GRE, ACT, SAT, SATII subject tests , and MCAT courses for The Princeton Review (I am no longer employed there) where I won the top instructor award and top MCAT instructor award for the east coast region . I have taught General Biology for the Medical Science...
New Brunswick Assignment Wr...
Private OAT Quantitative Reasoning tutor in New Brunswick, NJ
University Tutor
5
New Brunswick Assignment Wr...
Education
I'm an experienced assignment writer (over 5 years), and I guarantee I'll absolutely ace all of your assignments :) I hold a PhD in...
Experience
All revisions are FREE . 5 . Fully referenced work with high 10th Grade, 10th Grade math, 10th Grade Reading, 10th Grade Writing, 11th Grade, 11th Grade math, 11th Grade Reading, 11th Grade Writing, 12th Grade, 12th Grade math, 12th Grade Reading, 12th Grade Writing,...
Education
Glen Rock High School Graduate Rutgers University, School of Environmental and Biological Sciences. Graduating with honors, May 2016....
Experience
SAT score above 2000 MCAT score above 80th percentile National Merit Scholar Multiple Dean's list honors I enjoy tutoring strong students to aid them in applying there knowledge towards straight A's, but my true passion is to help struggling students think about the...
Education
Biomedical Engineering major at Rutgers University (pursuing M.S).
Experience
I am a graduate Biomedical Engineering student at Rutgers University . I have tutored at Kaplan and Kumon . I can offer you brand-named tutoring with a private tutor's cost. Price may be negotiable (depending on the course level and subject). Here are some credentials...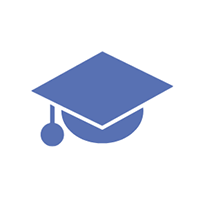 Milan M.
Private OAT Quantitative Reasoning tutor in Edison, NJ
University Tutor
5
Milan M.
Education
University of South Florida-Main Campus - Current Undergrad, Biomedical Sciences
Experience
I'm excited to tutor algebra, calculus, middle school and elementary school math, writing, statistics, finite math, trigonometry, chemistry, biology, public speaking, and test preparation for the PCAT, MCAT, SAT, DAT, AP exams, and other standardized tests. 10th Grade, 10th...